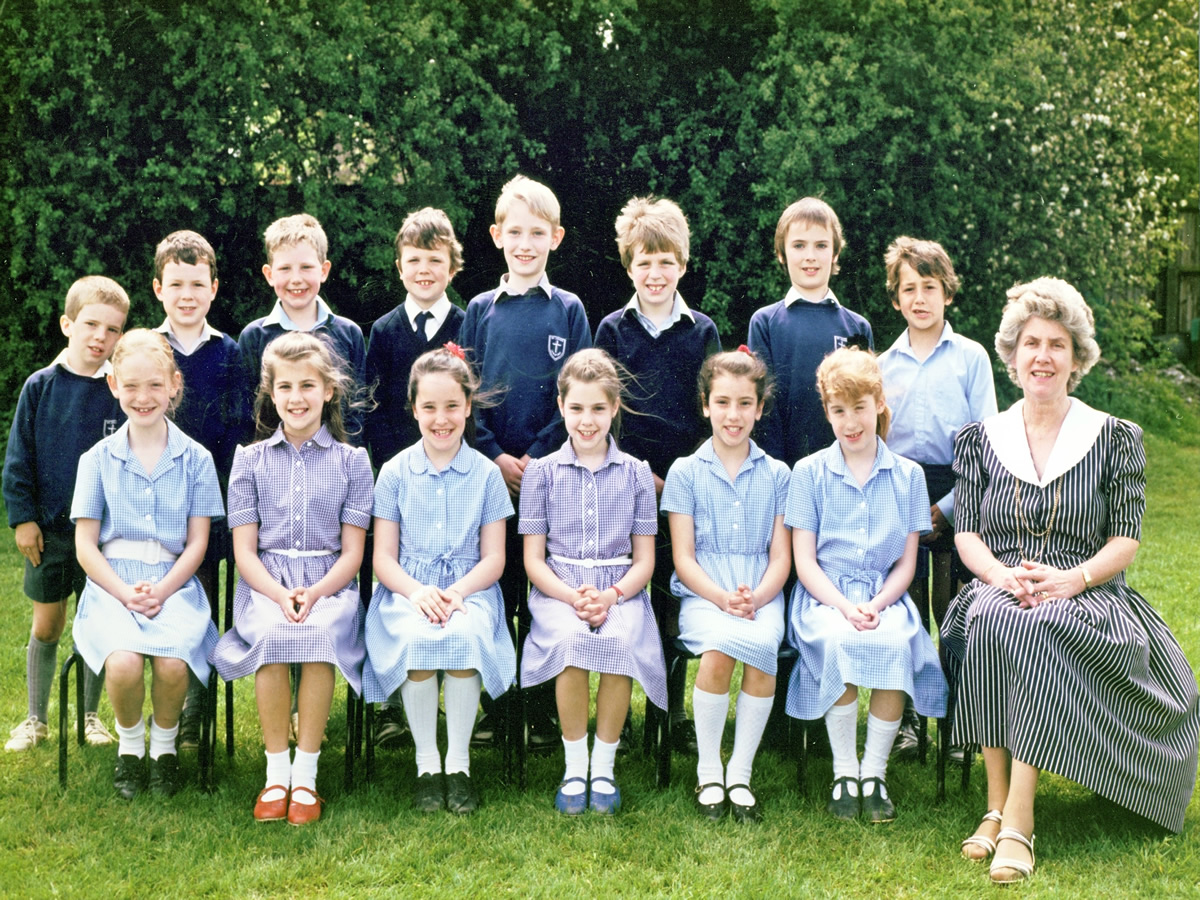 Memories of St John's from 1990 - 1996 by Meera Pankhania
I attended the school from 1990 - 1996. I absolutely loved my time at St. John's. I had the best teachers, friends, lovely classrooms and grounds. It was such a fun time!


I have so many wonderful memories, the ones that particularly stick out:

Our first school trip away to Pembrokeshire, Wales. We had never been on any school trips at all, until Mrs. Reader became our headteacher. We camped out in tents and played in the sea at Tenby Bay - we even found a jellyfish!

Being allowed to build dens in the spinney when we got to year 6 - what a privilege!

Country and Maypole dancing at the May Fete. The hours of practising in the assembly hall!

Mrs. Pugh the dinner lady shouting at us to eat our vegetables, "swede!! Carrots!! Peas!!" They did make the best sponge pudding and chocolate custard though.

Mrs. Mitchell shouting, "My hat dear child!"

Mrs. Carter pulling our wobbly baby teeth out for us or patching our knees up when we'd fall over in the concrete playground - it was a regular occurrence!

Performing end of term productions in the church, they were always so much fun. Mrs. Carter would stand right at the back of the church and make us project our voices until we could be heard.

Ringing the big bell at the end of break time! Sadly no longer there.

Doing our cycling proficiency with Mr. Beswarwick.

Having birthday parties in the church annex.
Lemsford Local History group have dedicate 2022 to working with St John's School to celebrate the school's 150-year anniversary. This website is also dedicated to this special year. We hope the school, local community, and anyone with an interest in St Johns school will Contribute Articles, memories, and images to this Website. Email info@lemsfordhistory.co.uk

This page provides a record of all your memories of Class of CPXXXX. We hope by the end of 2022 we have filled this page with your memories of Class of CPXXXX. We thank you in advance for making 2022 a special in the History of Lemsford Parish. Please send your memories and images to: Email info@lemsfordhistory.co.uk
---
St John's School Lemsford 1872 -2022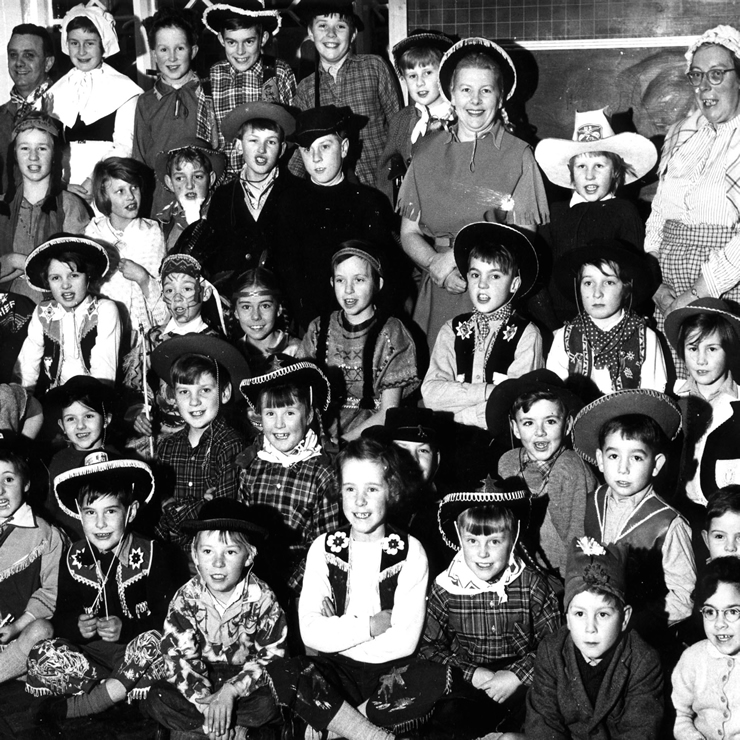 Lemsford Local History group have decided to dedicate 2022 to working with St John's School to celebrate the school's 150-year anniversary. This website is also dedicated to this special year. On the 4th of March 1872, the first entry in the Head Teacher's Log Book was made by Mrs Mary Seaman, first Head Teacher. On that day, seventy-seven children, ranging in age from three to thirteen, were enrolled. They were divided into two classes - one being taken by Mrs Seaman and the other by her husband Walter, her assistant. They were all taught in one room, the room now used as the dining room in the oldest part of the school. The school was approved by the Government on the 16th of May 1872. We hope the school, local community, and anyone with an interest in St Johns school will Contribute Articles, memories, and images to this Website. Email info@lemsfordhistory.co.uk