Lemsford Senior Residents
Lemsford, Stanborough , Cromer Hyde Senior Residents was formally known as Lemsford old people welfare committee was set up nearly a 100 years ago. It patrons are the Lord Mount Stephen estate and fundscome fromHerts community Foundation with past donations from Ramblers and the Fete. It aims to provide 2 outings (if Funds allow) and a Christmas lunch per year. It is open to all seniors over 60 years old and live in the parish. It is run by two villagers Carole Payne 01707 329697 and Carol Hicks 01707 330591 .
The Images above include The Lemsford Choir at Brocket Hall and includes the late Jean Dance who lived in the parish all her life and ran the club for many years and was the driving force for many community projects. The other three images were donated by Jean who was a long term member of LLHG and is sadly missed.
---
St John's School Lemsford 1872 -2022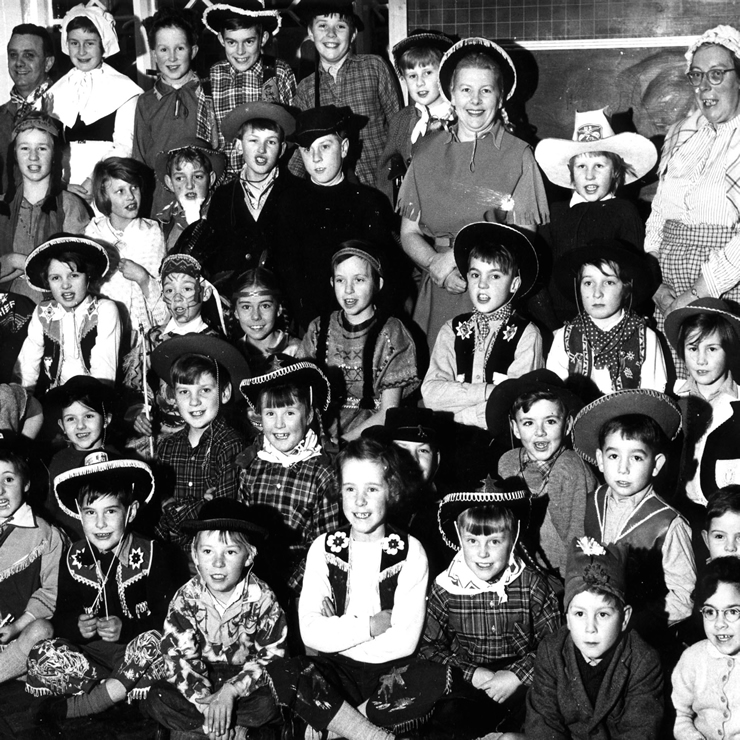 Lemsford Local History group have decided to dedicate 2022 to working with St John's School to celebrate the school's 150-year anniversary. This website is also dedicated to this special year. On the 4th of March 1872, the first entry in the Head Teacher's Log Book was made by Mrs Mary Seaman, first Head Teacher. On that day, seventy-seven children, ranging in age from three to thirteen, were enrolled. They were divided into two classes - one being taken by Mrs Seaman and the other by her husband Walter, her assistant. They were all taught in one room, the room now used as the dining room in the oldest part of the school. The school was approved by the Government on the 16th of May 1872. We hope the school, local community, and anyone with an interest in St Johns school will Contribute Articles, memories, and images to this Website. Email info@lemsfordhistory.co.uk