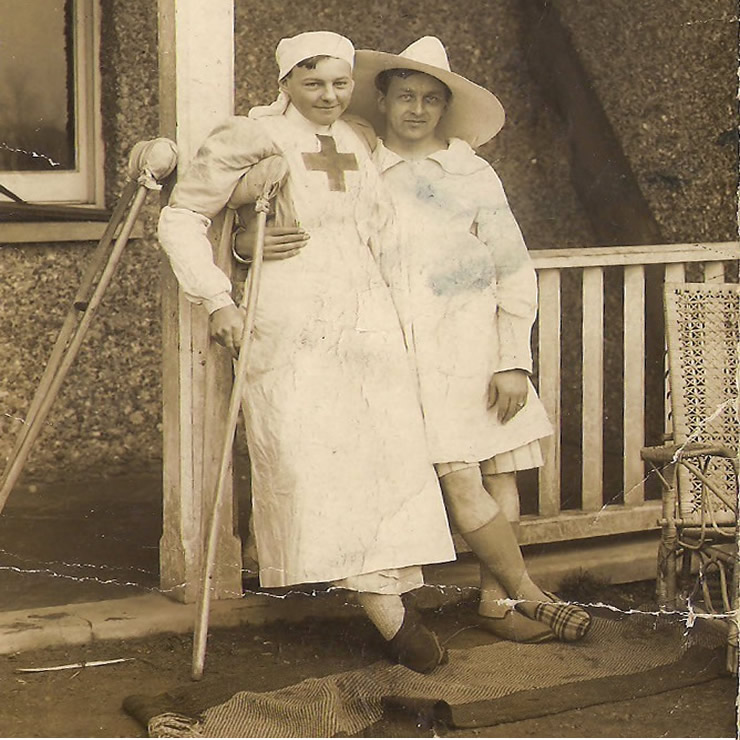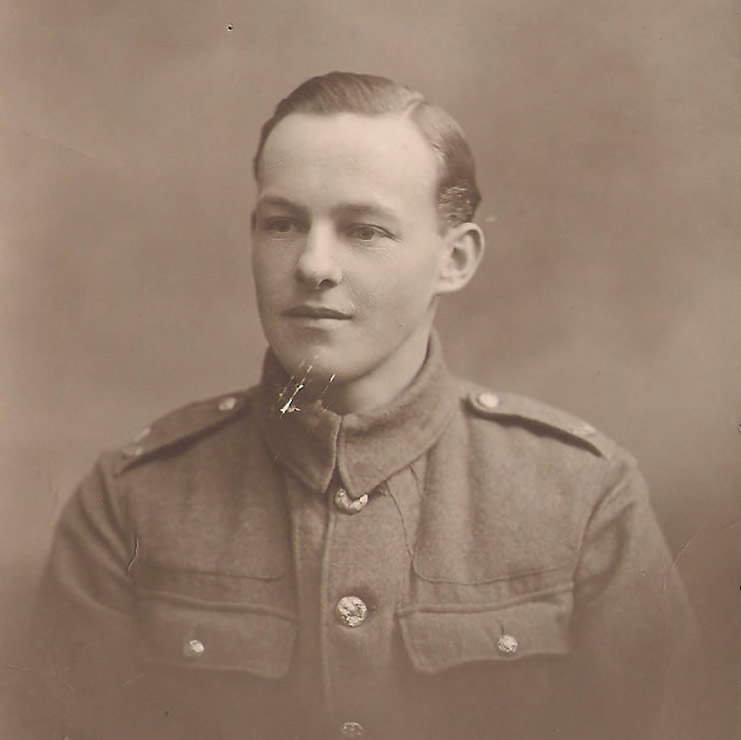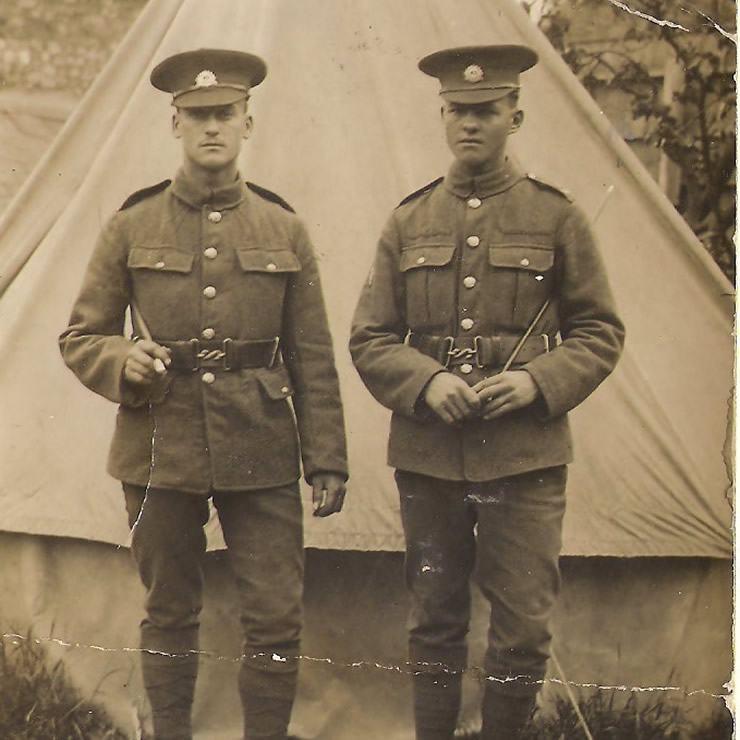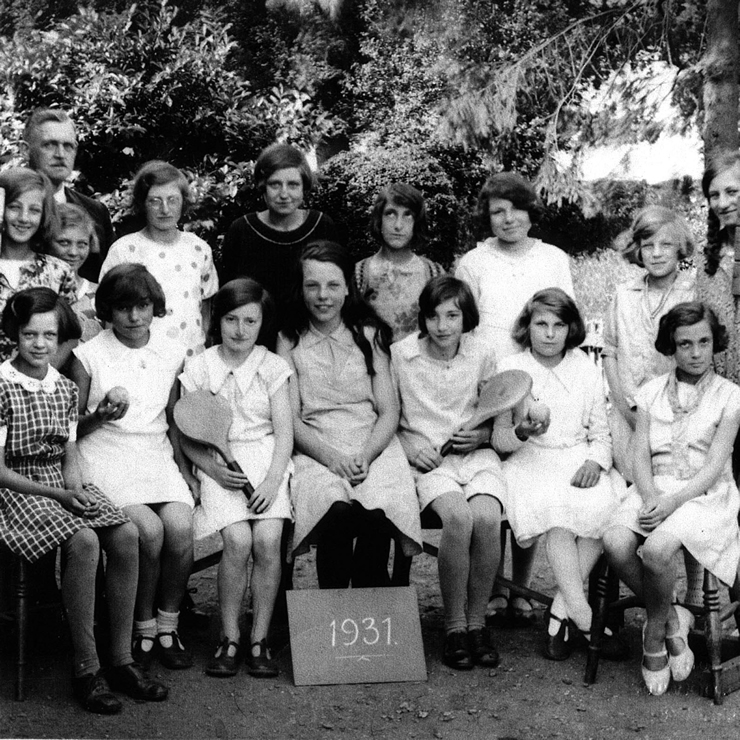 The Education Act of 1870 required provision be made for all children to have the opportunity for an education. Prior to this date few children, other than those from wealthy families, were able to attend any type of school. On the 4th March 1872, the first entry in the Head Teacher's Log Book was made by Mrs Mary Seaman, the first Head Teacher. On that day, seventy-seven children, ranging in age from three to thirteen, were enrolled. They were divided into two classes - one being taken by Mrs Seaman and the other by her husband Walter, her assistant. They were all taught in one room, the room now used as the dining room in the oldest part of the school. The school was approved by the Government on the 16th May 1872.
This page examines the life of Augustus Cecil Wren. Admission Number:741

Augustus Cecil Wren attended St Johns from June 14 1898 to July 31 1908

Date of Birth: Aug 5th 1894. Parents:George :

Lived at

Left St John's due to working on Farm
Augustus Cecil Wren during the 1st World War. The single portrait reads on the back "To my Darling Evelyn with fond love from Cecil" He dated it 7.2.19. He was a military patient, (having been wounded in the leg ) at Princess Louise Military Orthopedic Hospital, East Sussex. He survived the war but walked with a permanent limp as a result of this injury. Joan (91) thinks he may have been in the Bedfordshire regiment but not sure.
Very best wishes
Helen Wren
NB Augustus Cecil Wren was in the Bedfordshire Regiment as Pte Wren 12813. Born 05/08/1894 went to school at Lemsford 14/06/1898 to 05/08/1894. won Victory Medal & British War Medal. His brother Christopher was in the 2nd Bedfordshire Regiment and Died 3 July 1916 Age 20 at the Battle of the Somme
---
St Johns School Lemsford Info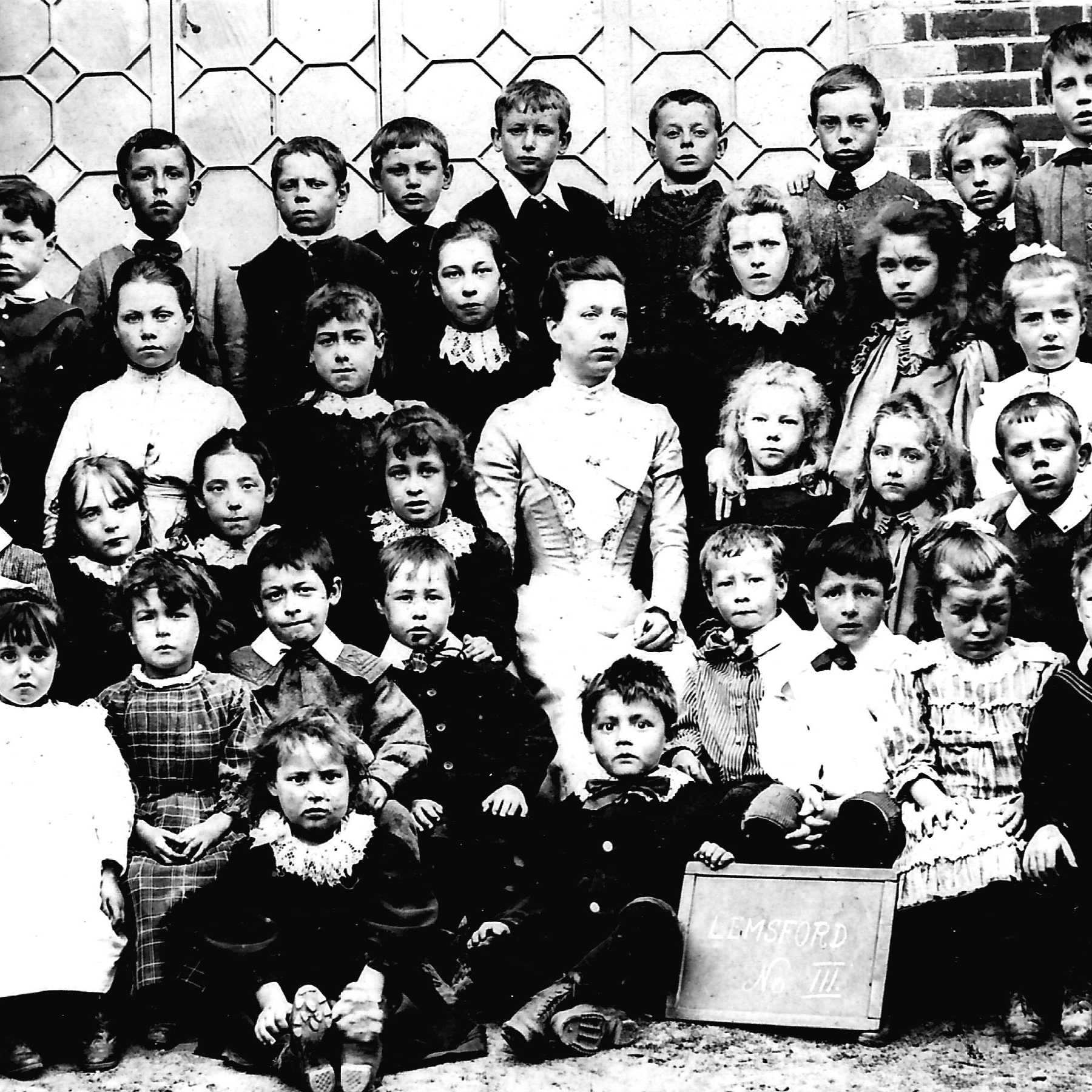 Lemsford Local History group have decided to dedicate 2022 to working with St John's School to celebrate the school's 150-year anniversary. This website is also dedicated to this special year. On the 4th of March 1872, the first entry in the Head Teacher's Log Book was made by Mrs Mary Seaman, first Head Teacher. On that day, seventy-seven children, ranging in age from three to thirteen, were enrolled. They were divided into two classes - one being taken by Mrs Seaman and the other by her husband Walter, her assistant. They were all taught in one room, the room now used as the dining room in the oldest part of the school. The school was approved by the Government on the 16th of May 1872. We hope the school, local community, and anyone with an interest in St Johns school will Contribute Articles, memories, and images to this Website. Email info@lemsfordhistory.co.uk